This weather has me hyped up and ready for SPRING CLEANING!!!! We put our patio furniture out this weekend and wiped everything down!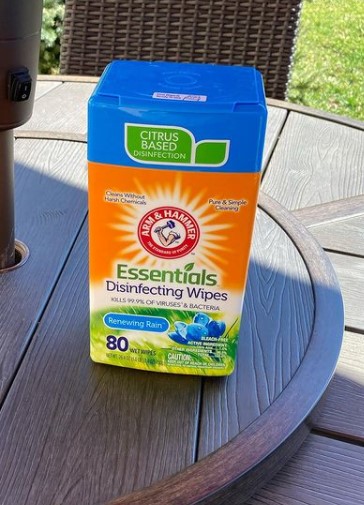 I LOVE these wipes. The scent is light and so fresh, it makes my house feel and smell clean after I disinfect everything. I've always used Clorox wipes as a staple in my house but since the pandemic hit they are no where to be found! I did worry about using them from time to time because there are a lot of chemicals in them.
The fact that ARM & HAMMER wipes do not have unnecessary chemicals makes me want to use them even more. I use them for everything.
The square canister is genius IMO because they fit easier and as someone who is prone to having everything organized, I'm super happy about the fit and the look of them lined up in my cabinet.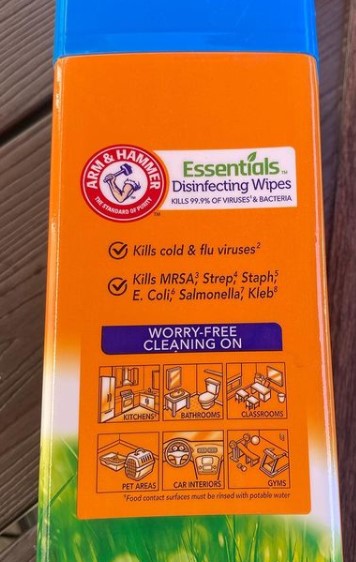 * Citrus-Based Disinfection
* Kills 99.9% of viruses1 & bacteria
* Kills cold & flu viruses2
* Kills MRSA3, Strep4, Staph5, E. Coli6, Salmonella7, Kleb8
* Cleans without harsh chemicals
* Pure & Simple Cleaning