I was invited to tour the newly opened Mason Kids Express in October.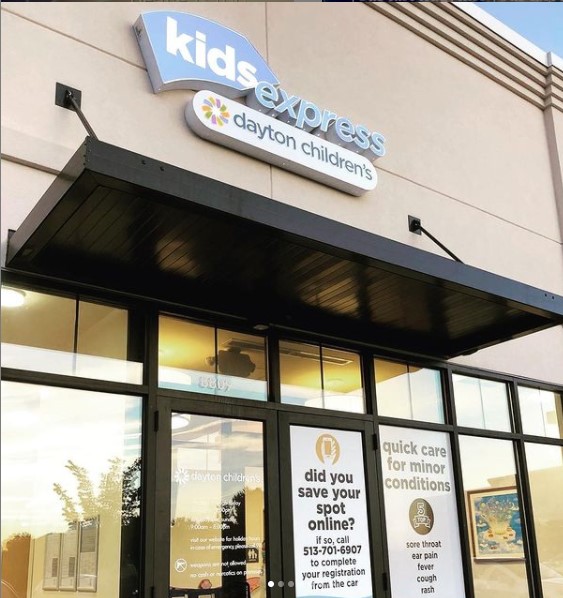 Kids Express is a great alternative to Minute Clinic or Kroger – it's a pediatric focused clinic. I wish these type of places were around when my kids were super small babies.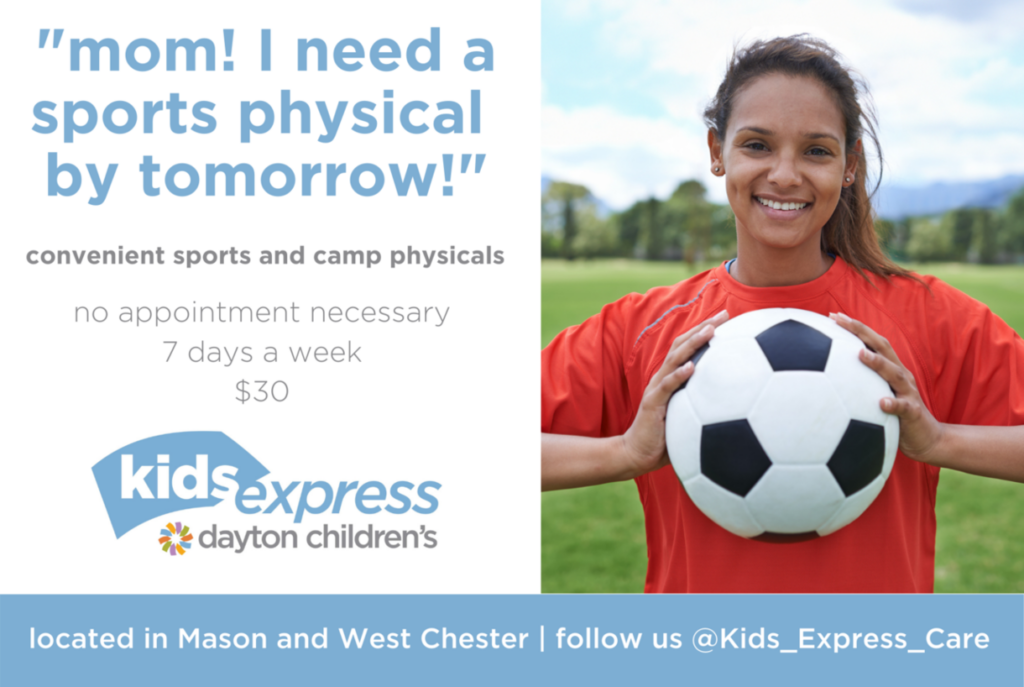 Kids Express is also SUPER convenient for sports and camp physicals now available in Mason and West Chester
I know how often kids tell their parents at the last minute about needing a sports or camp physical! Which is why I wanted to share this with you. With high deductible insurance plans Kids Express is often times less expensive then going to your Pediatrician for things like this.
Cost: $30
Locations: Mason and West Chester
Benefit: Physical performed by a pediatric expert
Days and hours: 7 days a week including evenings
Scheduling: Walk-in or save your spot online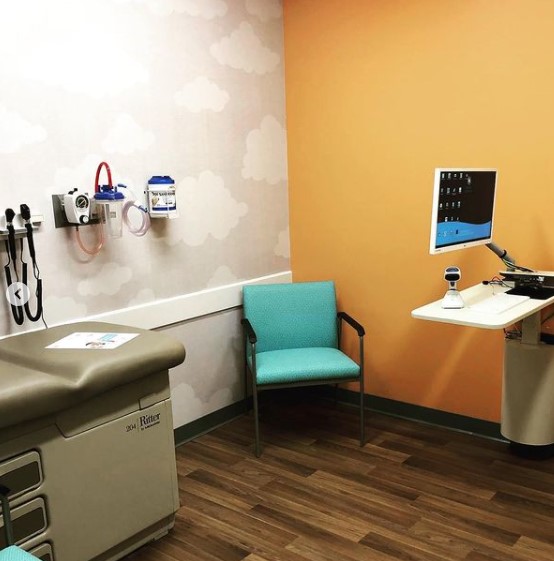 Dayton Children's Hospital now has Kids Express clinics so if you can't get in to see your regular pediatrician, you can make an appointment online (or walk in) and see a specially-trained, pediatric focused, nurse practitioner.
Kids Express offers both in person and video visits for families. Best part is, if you do a video appointment and the doctor or nurse practitioner decides that they need to see your kiddo in person – you only get ONE charge. They switch over your video appointment to an in person appointment charge. Therefore, you are not charged for the video call.
Records and results are sent to your pediatrician directly. Unlike most urgent cares they send their cultures out to their Springboro lab for further testing.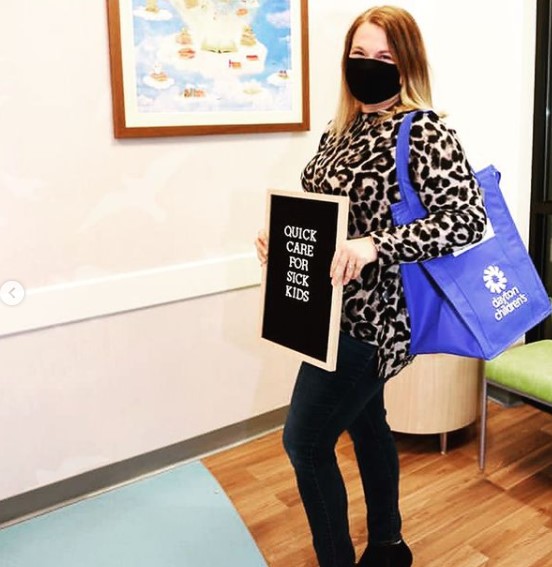 ………
#livehappy#theguidetoahappylife
#cincinnatibloggers#mommyblogger
#kidsexpress#smoothie#freshpress#juice#martialarts#karate#hairsalon#brunch#halfdaycafe